GIS & Tagging Solutions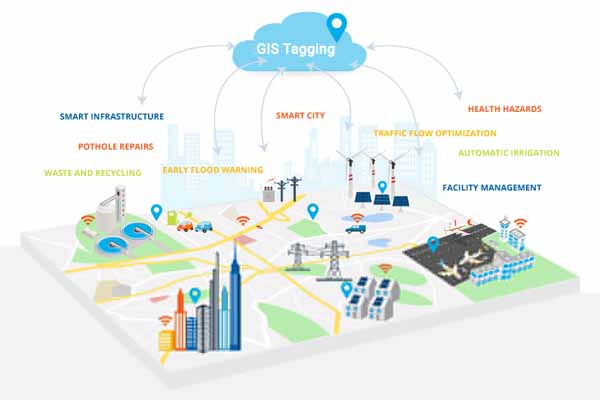 Geo Mapping and Geo Tagging
In22 labs help the department to measure and monitor the weather conditions with an integrated IOT solution.
Geo Tagging solutions
Geo Tagging solution helps users to find and navigate wide range of location from device with clear coordinate mapping for asset management, works inspection for various departments.
PWD
PWD Public Works Department is responsible for buildings and maintaining public properties such as Government Construction, Highways, Bridges, Public Transportation and Drinking Water Sources.